Emergency Department Administration Officer
📅







180001PJ

Requisition #
📅







Oct 30, 2018

Post Date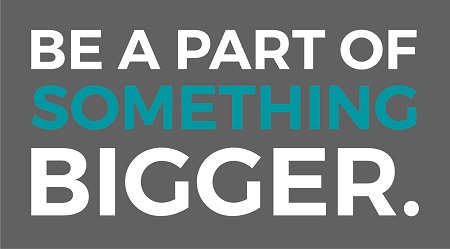 Team oriented work environment

Full time, part time and casual positions available

Must be available to work 24/7 rotating roster
A fantastic opportunity exists for a dynamic, customer service focused administrator. The successful applicant will be part of a multi-disciplinary team working in our emergency department. This is an exciting and pivotal role where your team and customer service skills will be highly valued.
Full time, part time and casual positions available. Must be able to work 24/7 rotating roster.
In this role your days will be varied and you will have the opportunity to complete a range of tasks. The ED manager encourage autonomy and appreciates proactive thinkers who are genuine team players.
Responsibilities include:
Reception duties including meet and greet patients, take all incoming calls

ensuring the reception area is maintained in an immaculate and presentable manner at all times and is serviced 24/7

providing excellent customer service through every interaction with patients, visitors and staff

reception duties including management of incoming and outgoing calls using professional telephone manner

Preparing daily statistical reports

managing and inputting of patient electronic records ensuring the privacy and confidentiality of patient information

maintaining effective filing systems of archived documentation, current documentation and electronic data

ensuring contractors, company representatives etc to the hospital are authorised

undertaking general administration duties, such as, courier/mail delivery and stationery supplies

supporting the ED Manager

liaising with other areas of the hospital
Northern Beaches Hospital is a fully licensed private hospital, providing care to public and private patients from an outstanding facility with a large range of quality services provided by exceptional nurses, doctors and staff.
The Emergency Department (ED) provides 24/7 care comprising 50 beds & treatment spaces, the large ground floor area is divided into zones: assessment; paediatrics; short stay; adult acute; resuscitation (paediatrics & adult); mental health assessment. ED works closely with the adjoining bulk-bill Medical Centre to offer a choice of treatment locations appropriate to the clinical needs of patients.
To be successful in this role you will have:
Certificate III in Health Administration or 2 years' experience in health administration roles.
Track record of providing great service and customer experience
Highly professional phone manner and excellent communication and interpersonal skills
Ability to work autonomously as well as in a team environment
Sound computer literacy & knowledge of Microsoft Office
Demonstrated experience of inpatient management systems, such as, WebPAS
Certificate in Medical Terminology is desirable
Demonstrated organisational and time management skills
Attention to detail

Flexibility to work 24/7 rotating roster.
Your colleagues can vouch that you:
Are passionate about delivering exceptional customer service
Respect and work well with others to achieve goals
Act with integrity and show care for the people you work with
Embrace change and seek ways to improve service
Are motivated by personal growth and accountability
Further Information
All applications must be lodged online. Please click the Apply button to lodge an application.
Our commitment to quality and safety for our patients, staff and visitors is our highest priority. Applicants will be required to provide a current (12 months or less) National Police check and a NSW Working with Children's Check, prior to appointment and persons in patient contact roles will be required to provide proof of immunity to specified infectious diseases prior to commencement.