Unaccredited Plastic Surgery Registrar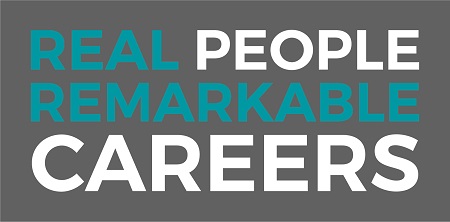 February 2020

Unaccredited Plastic Surgery Registrar

Come and join the dynamic team at the Northern Beaches Hospital
6 months term with mid-term appraisal (commencing Feb 2020)
The primary role of the Unaccredited Plastic Registrar is under direction to review the needs of the plastic surgery patients and to provide appropriate care and services to secure optimum health outcomes. The Registrar has a crucial role in the teaching, education and support of Resident Medical Officers (RMO) and Interns at Northern Beaches Hospital.
The Registrar provides assessments, management advice, care of emergency medical cases and works with inpatients as required and directed; performing of any necessary operative procedures required for the care and treatment of such patients and arrangement of patient admission and discharge procedures.
The Trainee will attend as required, Patient Assessment Clinics (in Emergency Department Fast Track Area) and also participate in the roster of on-call, operative assisting in private hospitals (where applicable) where consultants of the unit work.
Registrars are supervised and reviewed by senior medical staff to ensure they are entrusted with responsibilities commensurate within their capabilities and in accordance with delegated privileges. The Supervisor of Training will conduct the mid-term and final assessment for the candidate and provide feedback.


Qualifications & Professional Practice
PGY3 and above

Previous surgical experience

Must have possession of primary FRACS (Successfully attained GSSE)

Demonstrate progress towards career goals in Plastic Surgery

Current Medical Registration with AHPRA or eligibility for registration with AHPRA

Medical Indemnity Insurance

Evidence of current ALS PALS training

Working with Children check and National Police Certificate

Evidence of sound working knowledge of legal and ethical obligations governing medical practice

Practices at all times in a manner that is consistent with Northern Beaches Hospital's policies and procedures

Demonstrate capacity to work within a multi-disciplinary team

Demonstrated clinical competency; demonstrated ability to work independently within supervised complex clinical environment utilizing excellent clinical skills and judgement and expertise

Attend work in appropriate dress standards (refer to MOH documentation)

Participates in the improving performance activities of Northern Beaches Hospital

Complies with Infection Control Policies and Procedures at all times

Complies with Workplace Discrimination and Harassment Policy

Complies with Healthscope Code of Conduct

Ensures privacy and confidentiality policies are adhered to

Respects the rights of individuals, their beliefs, cultural values and dignity

Clinical Duties/Performance


Ward Rounds:-
- Notification to the appropriate VMO/Staff Specialist of patients requiring acute admission to hospital under their care-
- Organisation of admissions and discharges (including discharge summaries)
- organisation of waiting lists and theatre lists
- Assessment and formulation of a management plan for patients presenting for care
- Communication of assessment and management decisions to appropriate VMO/Staff - Specialist, junior medical staff and other staff involved in the patients care
- Communication with the patient's condition and management
- Ensuring that accurate and relevant patient documentation exists
- Communicating and coordinating effectively with other health professionals in regard to management plans, diagnostic requests and consultations
- Regular review of patient progress and communication of any significant changes in the patient's condition to the VMO/Staff Specialist and nursing staff
- Initiation of change to the management plan within limitations set out by agreement with the VMO/Staff Specialist
- Management of unstable patients and ensuring an adequate handover to after-hours medical staff Supervision of students, interns and residents attached to the department
- Maintenance of confidentiality of all Hospital Records, activities and information
Demonstrated teamwork, time management and problem solving skills in the clinical setting
Excellent verbal and written communication skills
Demonstrated commitment to quality improvement, patient safety and risk management
Experience and willingness to teach junior medical staff
Provide medical care to Plastic Surgery patients under the direction of the senior medical staff; for inpatients this is denoted by allocation according to a roster developed by the Junior Medical Officer (JMO) Unit and the Unit Head (UH)
Liaises and consults with senior medical staff (being consultants, visiting medical officers, career medical officers and other service providers) concerning the overall patient management
Under direction, provide appropriate medical care to patients and assist more senior doctors in complex cases
Ensure the treating specialist is appraised of all significant changes in any patient under their care
Support the development of an evidence-based medicine (EBM) approach with patients
Attend and actively participate in service meetings and clinical audit activities when organized by the specialty department director
Regular rounds to be undertaken throughout each shift
Proactively deal with Patient Safety; Clinical Risk (including involvement in Mortality Review for all patient deaths under their care), Quality Improvement, customer/patient relations and Infection Control measures as they relate to patients under their care; including the specific notification of all incidents or near misses relating to patients under their care
Supervise and teach Residents and Interns in the treatment of allocated patients
Manages patients in emergency, outpatient and inpatient setting care in accordance with online policies and procedures of Northern Beaches Hospital and on the instructions of senior medical staff
Liaises with patients, family and other representatives as required to facilitate patient management
Supports nursing staff and other health professionals in the performance of their clinical duties

Administration & Communication Criteria
Attend Morbidity and Mortality meetings, and collate data

Complete all mandatory training by the identified due date

The clinical well-being of patients is assured at all times and care is delivered in a sensitive and timely manner, respecting patients confidentiality, privacy, autonomy, diversity including gender, age religion & culture

Maintain quality patient medical records according to health service protocols and the policies of Northern Beaches Hospital

Accurately convey relevant information & explanations to patients, families, colleagues and other health care professionals

Following discussion and agreement with senior medical staff, discuss relevant information with patients & their families in ways to encourage their participation in informed decision making

Maintain effective interpersonal relationships with members of the multidisciplinary team

Review any patient, if specifically requested by senior medical staff or After Hours Manager should there be concerns regarding the condition or wellbeing of patients

If senior medical staff are unable to attend work through unforeseen circumstances (sickness etc) the Registrar may need to assist with cover until a locum can be obtained, if possible

Identify the health needs of an individual patient

Promote health maintenance of self & colleagues

Take responsibility to ensure that when they are on duty, or on call, that they are at optimal level of performance

Be aware of AMA safe work hours document and ensure they present themselves to work both mentally and physically capable of doing their job

Training and Education
The Registrar is required to maintain bi-annual certification in advanced cardiac and life support skills and provide evidence of its completion

The Registrar must attend hospital orientation,all mandatory training sessions provided by the hospital, be familiar with emergency and evacuation procedures, comply with Work Health & Safety requirements and comply with hospital objectives to prevent and minimise infection in every aspect of their work

The Registrar must provide documentation of their participation in ongoing professional development activities on a regular basis

The Registrar maintains an up to date knowledge of current treatments and work practices in treating critically unwell patients

Performance Appraisal
A mid-term appraisal at 3 months, and end of term appraisal at 6 months, and will include measurement against the measures outlined in this position description document and the performance appraisal form

Participates in continuing medical education activities (CME)

Regular meetings and consultation with Supervisor of Training

Workplace Health & Safety
Comply with organisation WHS policy, NSW, HICMR & Healthscope Infection Control policies and procedures

Ensure a safe work environment, taking all reasonable care for personal safety of patients, consumers and colleagues

Utilize Material Safety Data Sheets for the safe management of all solutions/chemicals located within the department

Comply with all policies and procedures, including the Hand Hygiene Policy and clinical/operational practice guidelines

Identify, investigate and report in riskman all hazards & incidents promptly and that prevention strategies are implemented to ensure the safety of all patients and consumers

Utilise Safe Operating Procedures (SOP) relating to equipment use (SOP will be attached to equipment or in local ward area SOP folders/resources)

Ensure that the principles of general and patient manual handling are adhered to

Maintain current immunisation status related to own health care worker category

If you are successful in the role, you will receive a salary based on your years of relevant experience.

Applications close: Sunday 26 January 2020
To Apply: Please click on the 'Apply' button to be taken to our online application form. Please include a cover letter and a CV along with the contact details of 2 professional referees.