Maternity Unit Manager - Northern Beaches Hospital
📅







1800027K

Requisition #
📅







5 days ago

Post Date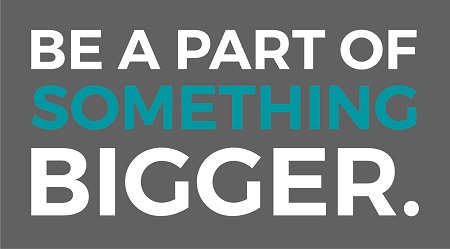 Leadership role whilst still highly clinical
Enjoy working in a modern facility with the newest technologies
Scope to shape services and influence patient care
A fantastic career opportunity for a midwifery leader, with the ability to lead clinical excellence and care across the Maternity ward for public patients.
The opening of the new Northern Beaches Hospital (NBH) provides opportunities for the local clinical and non-clinical workforce and ensures our patients healthcare needs are met now and into the future. NBH is a fully licensed private hospital providing services to both public and private in and out patients by exceptional nurses and midwives, doctors, allied and support staff. Located on the northern beaches, the hospital is extremely well-situated and its management supports and encourages staff to achieve work-life balance, while actively supporting their professional development.
Maternity Services provides private and public models of care, including, Obstetrician led, Midwifery Clinics, Midwifery Group Practice and GP shared care.
The opening of NBH provides an exciting and unique opportunity for a highly experienced maternity manager (MUM) to join our team.
As the MUM you will make an impact by providing day to day operational direction for a 20-bed public maternity ward providing services to women requiring care for low, medium & some high risk at greater than 32 weeks gestation pregnancies. Reporting directly to the Womens and Childrens Services Manager, the MUM will assist in managing the day to day running of the Maternity ward. We seek a dynamic leader to provide clinical direction & operational management to support Maternity staff, our VMOs & ensure our clinical practice meets our professional service values.You will have an opportunity to shape your own team and be a key driver in promoting growth.
You will:
Be passionate about delivering an exceptional patient experience for women and their families
Lead and foster excellence in maternity services and promoting a high standard of evidence based midwifery care
Provide operational direction for the maternity ward to ensure efficient and effective management
Have a solid understanding of the National Midwifery Guidelines for Consultation and Referral, all private and public models of care provided and related policy directives e.g. Maternity – Towards Normal Birth in NSW
Provide hands on midwifery care
Effectively manage human, financial and material resources and ensure patient service is maintained at optimal levels
Undertake hands on care providing guidance and support to less experienced members of the maternity team
Participate in the marketing initiatives of NBH to promote growth, help identify clinical areas for expansion and represent the hospital at external clinical forums
Implement new systems/practices according to service/patient need
Be proactive in the development, implementation and monitoring of midwifery services across NBH.
An experienced manager with a passion for developing talent within the team, you will also possess the following skills and attributes:
Current Registration as a Midwife with AHPRA
Bachelor of Midwifery or Graduate Diploma in Midwifery (if Bachelor of Nursing is first qualification) or equivalent
Post graduate qualification in Leadership and Management or working towards
Minimum of 5 years clinical care in midwifery with demonstrated practice according to evidence based care and contemporary practice
Experience in managing a department (including acting or deputising into the Manager role) in the private healthcare system
Demonstrate a strong, supportive and engaging style
Demonstrated effective change management skills
A commitment to a high standard of clinical and patient focused care
Proven ability to lead a team, providing teaching, coaching and mentoring
Demonstrated planning and organisational skills
Well-developed problem solving and conflict resolution skills
Excellent interpersonal and communication skills
High degree of computer literacy
Further Information
If you meet the above criteria and have a special interest in working for an organisation that delivers outstanding care and service to patients and stakeholders, please apply online.
Our commitment to quality and safety for our patients, staff and visitors is our highest priority. Applicants will be required to provide a current (12 months or less) National Police check and a NSW Working with Children's Check, prior to appointment and persons in patient contact roles will be required to provide proof of immunity to specified infectious diseases prior to commencement.